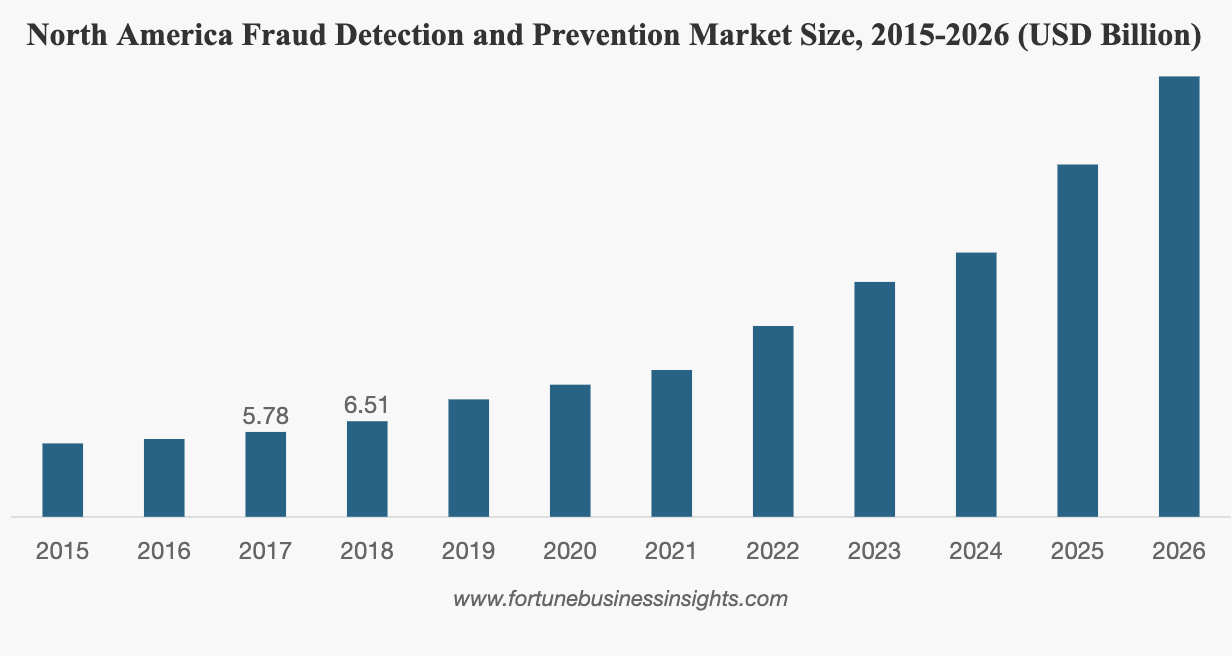 New data from a report published by Fortune Business Insights underscores the need for financial institution leaders and fraud managers to align their digital transformation and fraud detection and prevention goals. This report specifically highlights how today's fraud trends have spurred faster adoption of technologies that rely on big data and predictive analytics to detect fraud.
An increased demand for solutions that rely on predictive analytics to detect fraud that's occurring and prevent potential fraud through automated pattern analysis, has paved the way for financial institutions to proactively protect their customers. The application of AI and machine learning has given fraud managers the necessary tools to prevent payment fraud before it occurs, and reduce fraud losses and associated costs when they do occur.
The rise in online fraud on a global scale has caused Fortune Business Insights to project the global fraud detection and prevention market to grow to $110.04 billion by 2026, a 25% growth in a 6-year period. The report specifically notes why machine learning and AI-based fraud detection in the banking sector is fueling the fraud detection and prevention market growth. The report underpins one key obstacle that's holding many financial institutions back: "Limited Data Visibility Often Produces False Positives Outcomes."