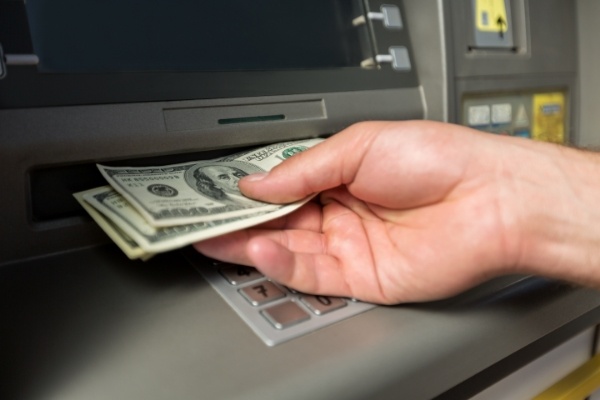 The latest fraud scheme is targeting an unlikely audience of millennials, and using social media to do it. By hitting an audience of college students or recent graduates who are likely cash-strapped and living paycheck to paycheck, the fraudsters are cashing in - literally - on this group's often outright desperation for a quick buck.
How Does Card Cracking Work?
One of the reasons this has become so widespread is because scammers are using social media channels like Facebook, Twitter and Instagram to contact their targets. With short, simple alluring messages such as the ones seen below (courtesy of USAA), scammers can target hundreds of people with relatively low effort.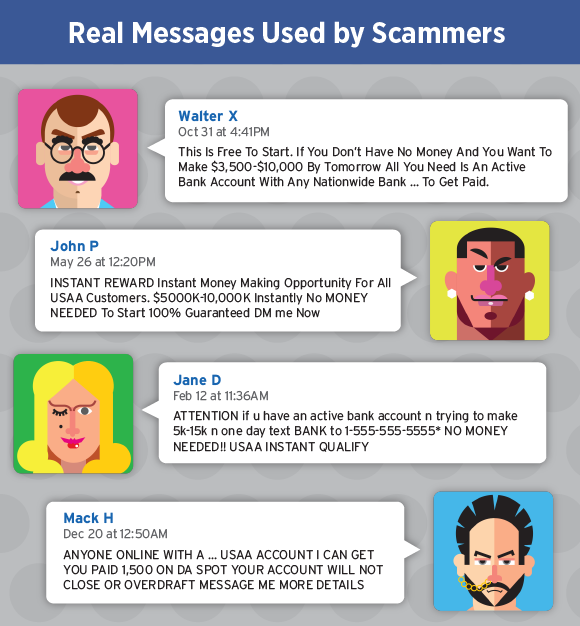 Once they have hooked someone, the set up is simple. The consumers are asked to hand over their checking account information, and sometimes even debit cards and PIN numbers, in exchange for a kickback. The scammers deposit counterfeit checks into the account, and then use the checking account information or debit card to withdraw the funds before the bank can tell that the check is fraudulent. Sometimes, the scammers ask the consumers to report the debit card as stolen, so they receive Reg E protection while the fraudulent funds are withdrawn.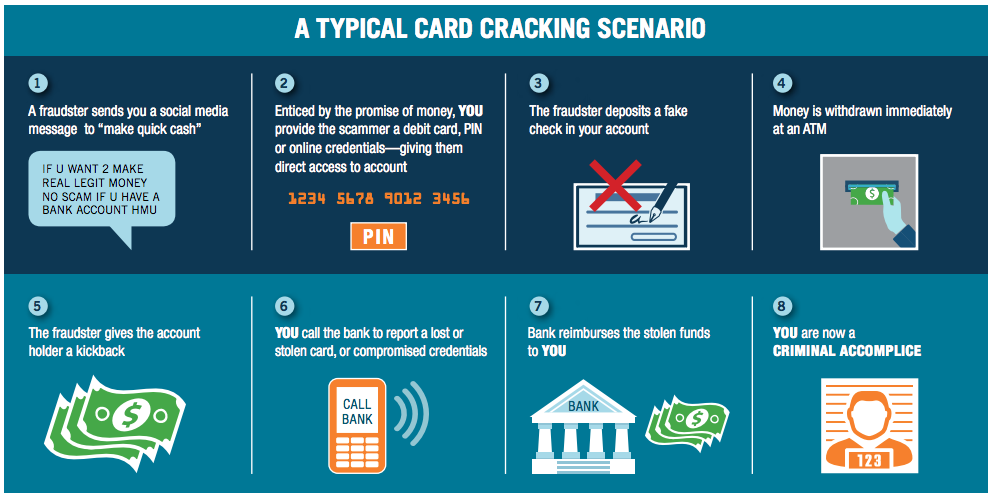 Scammers promise consumers a small cut of the fraudulent funds as a reward for using their account to handle the transactions. This can vary from 10% of the funds, all the way up to 50%.
What's the Damage?
In an interview with USA Today, Michigan State University Federal Credit Union CEO April Clobes said the average theft from accounts has been around $2,500.
In Chicago, 29 defendants have been hit with a mix of federal bank fraud and conspiracy charges for their role in card cracking schemes that started in 2011, attempting to defraud banks of $1.7 million. Sixteen of the defendants face up to 30 years in prison and $1 million in fines each.
According to Chicago U.S. Attorney Zachary Fardon, card cracking schemes have their roots in the south side of Chicago, but have since spread nationwide.
A survey by American Bankers Association found that of the 22 banks who responded (a little over $1 trillion in assets), they have experienced $18 million in card cracking attempts since January 2013, and collectively lost over $6 million from 2,600 different card cracking schemes.
The survey also noted Chicago, New York, Houston and Atlanta as the top four cities where banks were seeing the most card cracking schemes stem from.
The majority of banks surveyed listed rules and predictive models as the prevention measures they were most likely to implement to fight this fraud. To learn more about Rippleshot's predictive fraud analytics and advanced rule writing capabilities, check out our regional bank use case below: