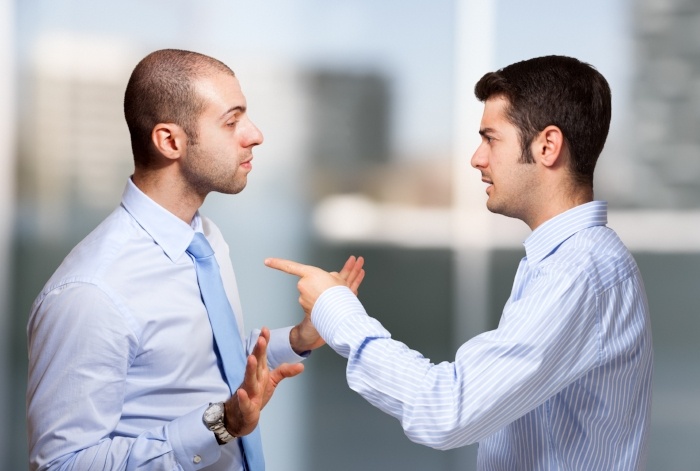 Did you know that 64% – that's right, a majority – of Americans have been directly affected by a data breach? Not surprisingly, those experiences have led a growing number of Americans to lose faith in the strength of the cybersecurity protocols major corporations and government agencies currently have in place. It has not, however, led many Americans to incorporate cybersecurity best practices into their own digital day-to-day.
The Pew Institute recently released the findings of its latest in a series of wide-ranging surveys focused on tracking Americans' behaviors and attitudes related cybersecurity. This study, which interviewed 1,040 adult Americans in the spring of 2016 -- before the Democratic National Convention hack and reveal of both the first and the second major Yahoo breaches -- found that overall Americans believe their personal information is becoming increasingly less secure.
Blaming "The Man"
Who came in number #1 as the least capable of keeping personal data secure? The federal government garnered that top spot with 28% of respondents saying they had no confidence at all in the U.S. government's ability to protect personal data followed by 24% citing no confidence in the ability of social media sites to keep their information secure.
Overall, nearly half (49%) of Americans believe their personal data is less secure today than it was just five years ago. When you take a look at that group demographically, older Americans (defined as over 50) are more likely to feel that their personal data is less secure today than it has been in recent years, with 58% agreeing with that statement, while just 41% of those surveyed between the ages of 18 and 49 share that perception.
Who, Me?
Despite the large percentage of Americans who have been victims of a data breach and the growing lack of confidence they have in the ability of major institutions to keep that information safe, Americans are, by and large, not practicing smart data security measures in their personal lives.
41% of respondents said they had shared their password to one or more of their online accounts and almost the same percentage, 39%, say they use identical or very similar passwords for every one of their accounts. More than one in five still write their passwords down on paper. Perhaps most surprisingly, more than two thirds of the Pew survey respondents say they do not worry about how secure their personal passwords are.
Looking Into the Crystal Ball
Though Americans don't trust institutional security measures and aren't doing much on their own end to protect their data, 70% do believe a major cyberattack on the country's infrastructure is coming in the next five years. Again, these numbers reflect survey responses collected before the revelation of the DNC and Yahoo cybersecurity attacks in late 2016.
As you might expect, Americans are split on how we should protect against these likely attacks. But this time the breakdown on this issue isn't just demographic but also political. More Democrats and young people favor stronger encryption practices while Republican respondents tend to be less focused on the adoption of encryption measures and more focused on making sure encrypted data can't be accessed by law enforcement.
These are just some of the topline findings of the comprehensive survey. To find out more, take a look at the full report here.