Consumers are growing increasingly concerned about how and where their personal credentials are being shared as a result of using FinTech apps — particularly information linked to a banking or credit card account.
As more consumers turn toward FinTech apps to manage their finances, more indicate being concerned about the measures banks and credit unions are taking to safeguard their information. This data digs into how consumers feel about data privacy, interacting with FinTech apps and how FIs are using and storing that data.
A new report from The Clearing House (TCH) indicates that nearly a third of U.S. banking consumers are using online and mobile FinTech apps to manage finances. This has spurred increased fears about securing data accessed across those apps.
Among consumers who indicated using FinTech apps, the following figures show just how concerned about data privacy they are:
About 50%

are uncomfortable sharing payment and financial information with the apps.

Two-thirds

said they are very or extremely concerned about data privacy when using these apps.

56%

would like to control which of their financial accounts and data types can be accessed by any third party.

Nearly 25%

report that they would not use an app that stores their bank account credentials (what many FinTech apps do to access information quickly and easily.)

Fewer than two in five

think the FinTech apps they use sell their data to third parties or use it to generate user insights.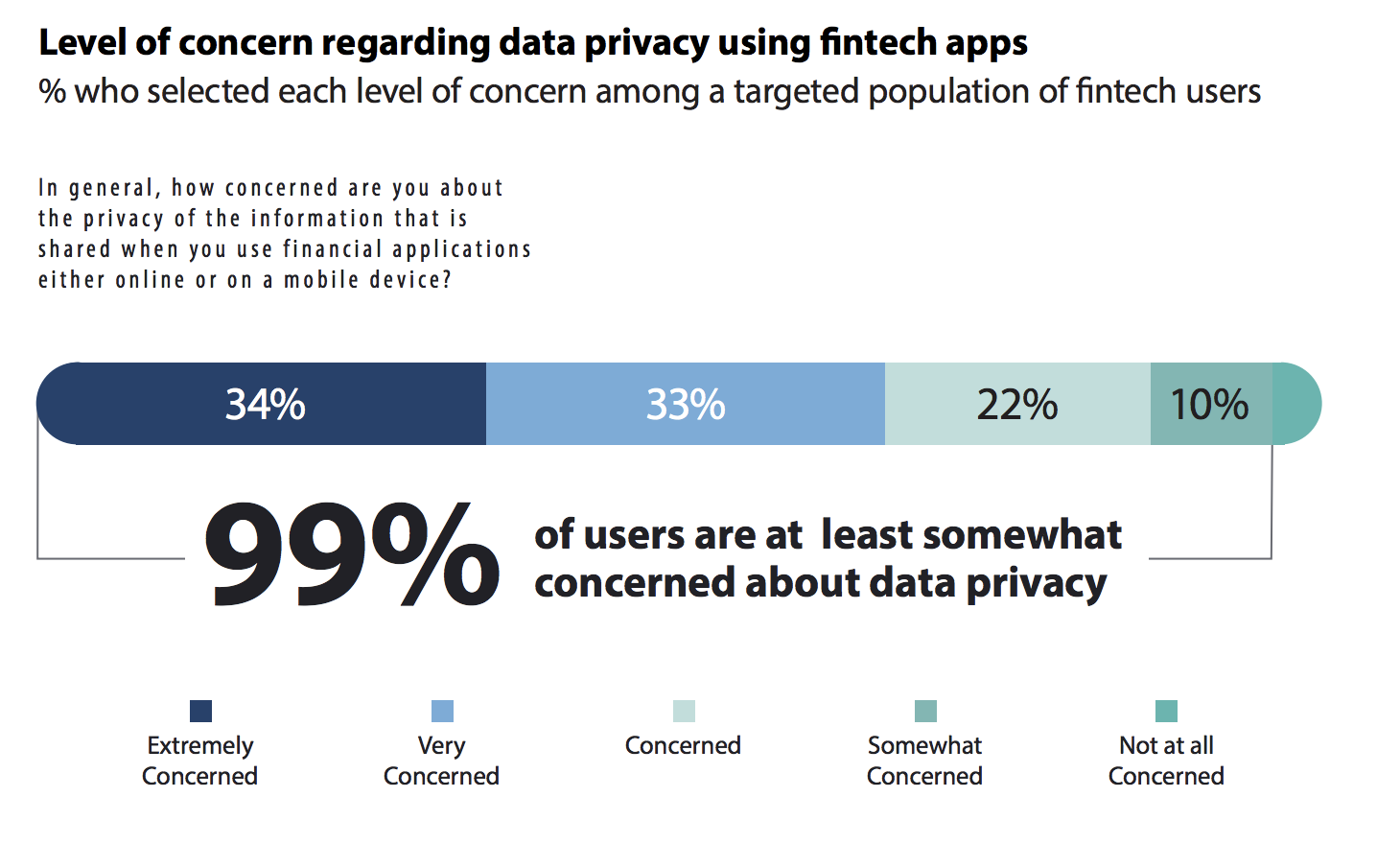 [SOURCE: THE CLEARING HOUSE]
"As consumers are increasingly using FinTech apps, we need to make sure their financial information is being accessed safely," said Dave Fortney, executive vice president, product development and management, at The Clearing House. "Banks and FinTechs need to work together to develop more secure methods for consumer-controlled data sharing."
Although consumers reported wanting to know how the FIs are using their information, nearly half of app users said they were less likely to use a service after being told that the app's terms includes consent from consumers to use their data for purposes other than operating the app itself. What many consumers don't know is that many FinTech organizations can typically can access information so long as they have the user's valid login credentials. The difference between consumer perception and reality was highlighted in the survey.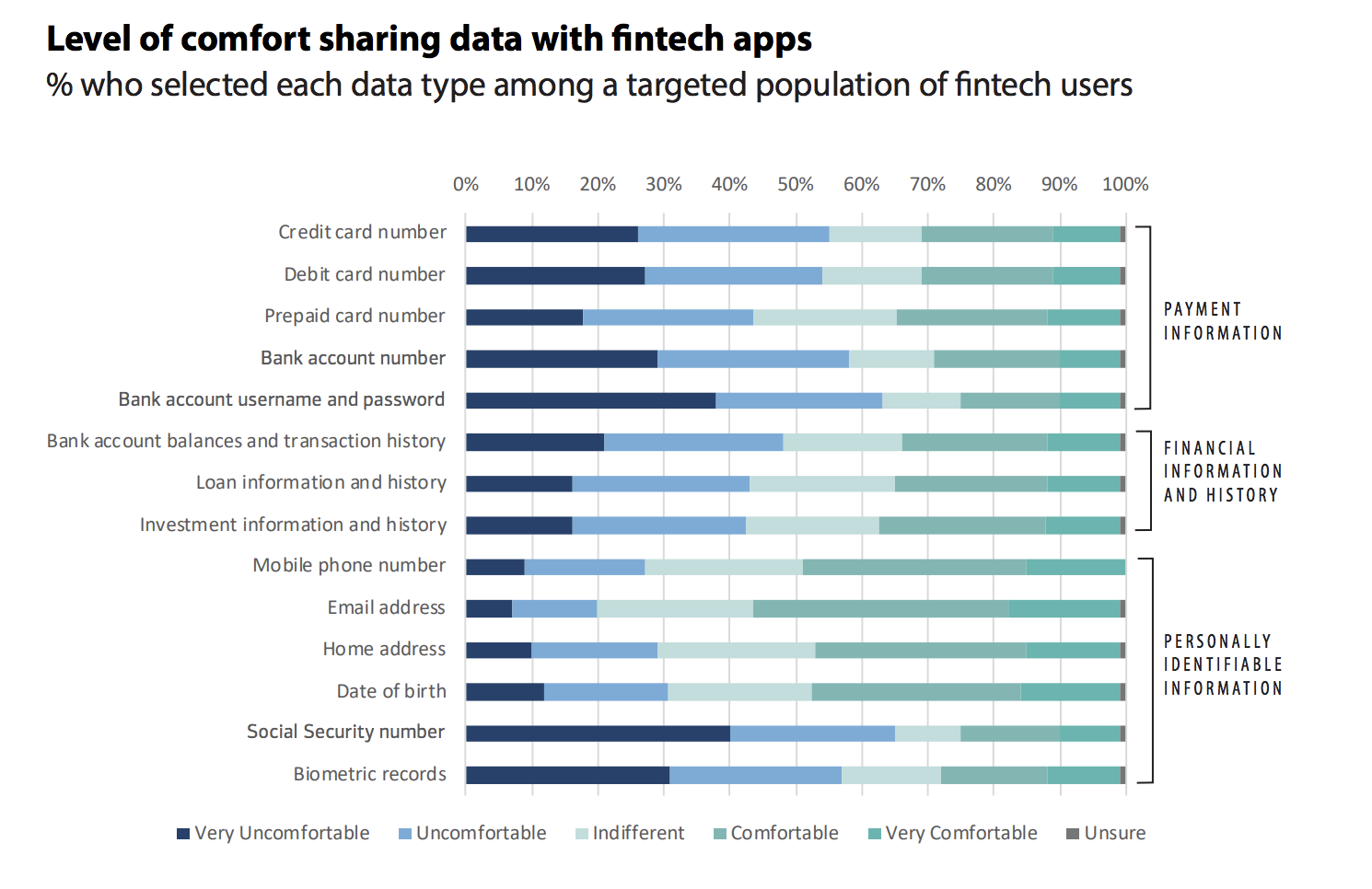 [SOURCE: THE CLEARING HOUSE]
"The findings from the TCH survey underscore the need for collaborative action to ensure that the personal and financial information accessed by third parties is being handled securely and consumers' expectations for data security are being met," the report concludes.
"The financial services ecosystem is built on trust between consumers and companies; failure to live up to consumers' expectations and keep their information safe puts that trust at risk. There is a need for a concerted effort by all stakeholders— including banks, FinTechs, data aggregators, regulators, and consumers—to ensure data security."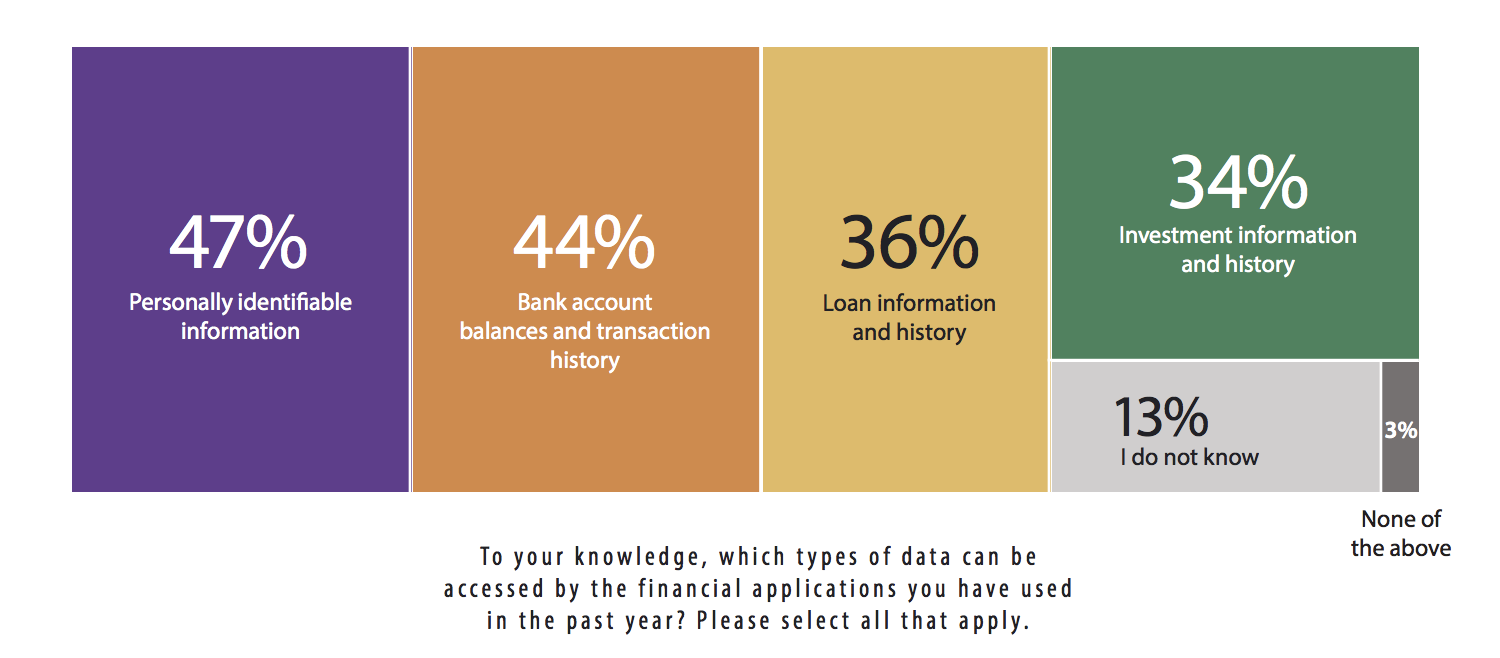 [SOURCE: THE CLEARING HOUSE]
What this survey indicates is that there may be a disconnect between how consumers are using FinTech apps and what they think their personal data is being used for. TCH announced last year it would introduce more measure to promote the safety, security and transparency of consumer data sharing.
"We're committed to identifying better processes, such as APIs, to facilitate safe, consumer-controlled data sharing," Fortney said. "The Clearing House is currently collaborating with banks, regulators, FinTech app providers and technology companies on the topics of secure financial data sharing, controls and data privacy."
[SOURCE: THE CLEARING HOUSE]