Where is credit card fraud most rampant? Which states have the highest — and why? A new report provides some insight into these questions that every financial institution executive across the country should care about.
New data from the Federal Trade Commission's Consumer Sentinel Data Book provides some insight into just how much credit card fraud is growing across the U.S. According to the latest data, in 2017, there were 133,015 reports of credit card fraud across the United States.. this is close to a 7% increase from the year prior.
This data aligns with the ITRC's 2017 data breach report, which indicated that 2017 hit an all-time-high of 1,579 data breaches — or a 48% increase from the year prior. ITRC data breach records indicate there has already been 864 breaches that have exposed a total of 34,174,633 records (as of As of Aug. 31, 2018).
According to how the FBI breaches down credit card fraud, it is defined as ""unauthorized use of a credit or debit card, or similar payment tool (ACH, EFT, recurring charge, etc.), to fraudulently obtain money or property." The FTC also considers credit card fraud as a type of ID theft since it typically involves a full-scale identity theft breach.
Here's how the latest numbers break down: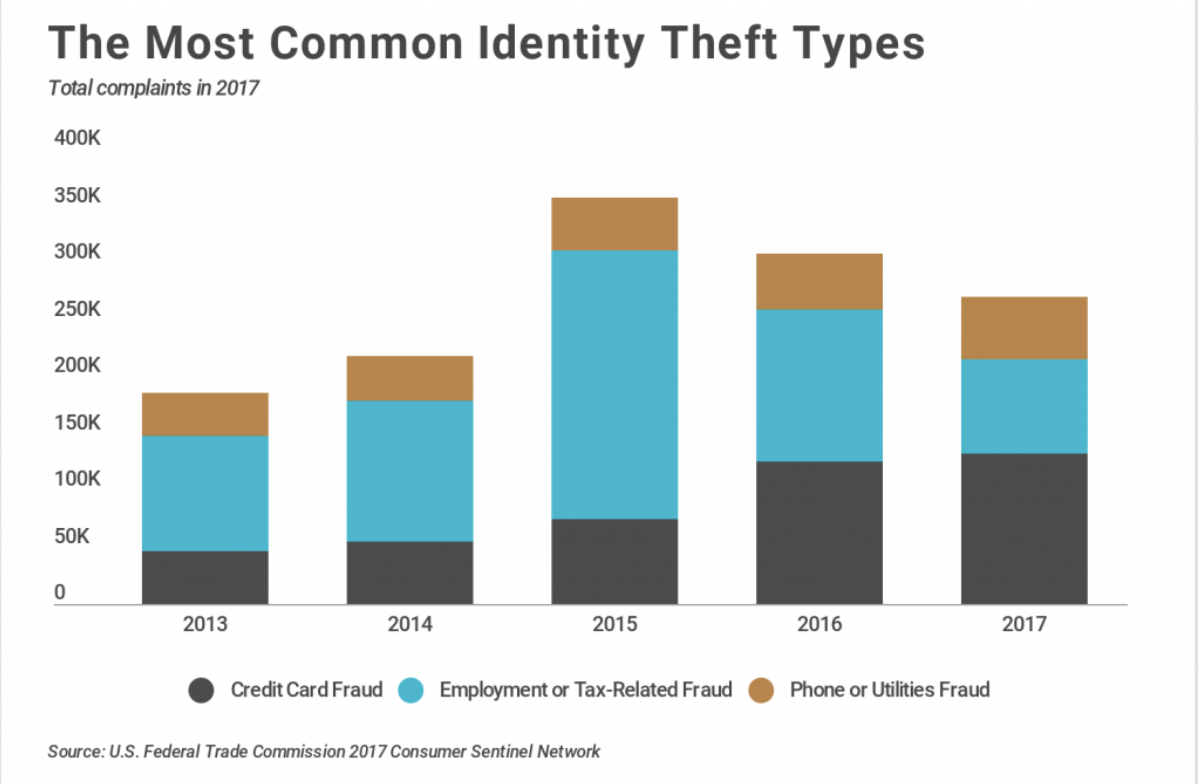 Credit Sesame took this data a step further and combined it with the data from the U.S. Census American Community Survey. The conclusion of this report was that there is no clear statistic that breaks down why certain states are higher for credit card fraud. Obviously, higher populated states would have more complaints and more reported incidents. But overall, the data was a bit scattered across the U.S.
Here's what the report concluded: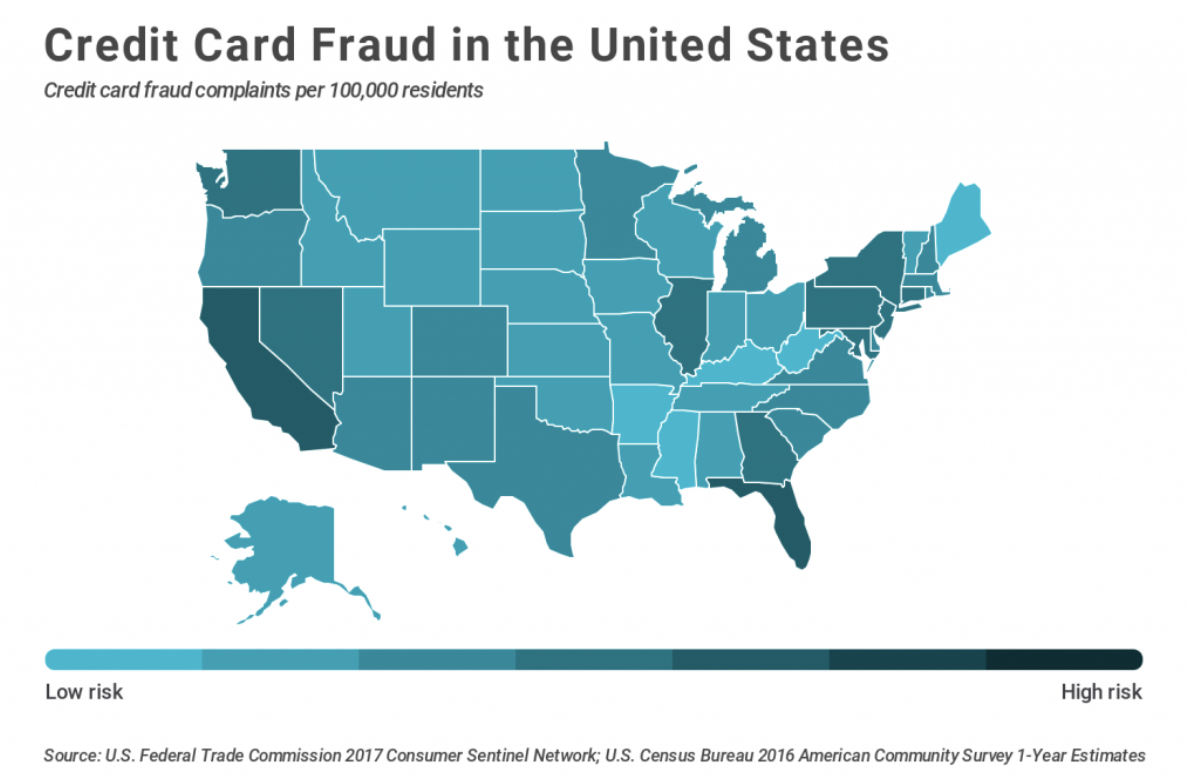 The report concludes that there is a small "slight positive correlation between median household income and instances of credit card fraud per 100,000 residents," which suggested that hackers target higher income states. The higher median household income states also showed higher ID theft figures. The higher poverty states had lower credit card fraud rates. This is also likely because those areas might have less credit cards in general. Either way, fraudsters are clearly going after the higher payoffs, instead of the lower hanging fruit.
The Top 10 areas on the list are:
Washington, D.C.
California
Florida
Nevada
Connecticut
Illinois
New Jersey
Maryland
Washington
Georgia
Click here to read the full report.