Originally Posted March 7, 2022 on pymnts.com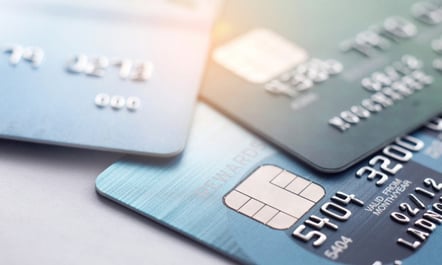 One of the most important parts of doing business with a new customer is verifying that that customer is who he or she claims to be and that he or she represents the company it claims to represent. While there are myriad ways to do this, there's a clear winner for online identity authentication.
Almost three-quarters (73%) of organizations use payment card verification as an anti-fraud measure when doing business online, with 53% of midmarket (companies with annual revenue between $50 million and $1 billion) and 50% of small businesses (with annual revenue between $10 million and $50 million) relying on it as their most important anti-fraud approach.
Like with everything related to payments and business practices — and life in general — these days, though, many businesses are adopting modern, proactive approaches to fighting fraud that involve automating anti-fraud measures.
Fifty-five percent of respondents to PYMNTS' February 2022 report, "Risk And Resilience: A Business Fraud And ID Theft Report," a PYMNTS and TreviPay collaboration, said they used automated alerts for transaction anomalies, 47% used automated web monitoring and 34% used automated underwriting systems to manage fraud risk.
Read more: 71% of Businesses to Add Transaction Alerts, ID Verification to Anti-Fraud Strategies
Organizations using proactive and automated anti-fraud methods were the most likely to consider all available anti-fraud methods as equally important to their security against fraud at 36%, compared with 19% of all businesses.
"How organizations feel about their approaches to combating fraud is indicative of how they evaluate their current methods' success and the urgency of their need to address fraud," the report stated. "At a time when the industry is defined by uncertainty, sustainable growth is imperative for businesses — and fraud has exacted a significant toll on the viability of many."
"Risk And Resilience: A Business Fraud And ID Theft Report" revealed the impact of fraud on B2B growth and how businesses are attempting to manage their concerns of fraud and revenue loss. The report was based on a survey conducted between Nov. 3 and Nov. 26 of 150 executives at companies with $10 million to $1 billion in annual revenues.
Fraudsters are getting more sophisticated every day and that means businesses need to do more than ever to protect themselves, their employees, their companies and their information from getting into the wrong hands.
PYMNTS research found that almost half (46%) of organizations using manual anti-fraud solutions reported that fraud had a negative impact on customer experience, causing delays and other issues for their customers, making them hard to work with and making it less likely they would work with them again.
The study also found that businesses with a rapid onboarding process reported fewer customer experience issues than those with a lengthier onboarding procedure.
More than one-quarter of firms that spent less than a week onboarding new customers (28%) said fraud-related concerns caused issues that made it difficult for their customers to work with them. On the other hand, almost three out of five firms that spent an average of at least one month onboarding new customers (59%) said their customers experienced issues that made working with them difficult. Retailers and manufacturers were the hardest hit by customer experience issues due to fraud concerns, at 48% and 50%, respectively.