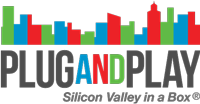 Rippleshot, a fraud protection company, was selected out of 850 startup applicants by key anchor partners including CapitalOne, CitiBank/Citi Ventures, and USAA to participate in Plug and Play's 12 week FinTech accelerator program.
Rippleshot's award winning technology monitors financial transactions across the entire payment network to identify the subtle patterns that often lead to the early warning signs of a data breach. Rippleshot provides card issuers the ability to detect fraud trends across the payment network, leveraging the consortium data set of Rippleshot partners, while enabling merchants to monitor their point of sale terminals and protect their brand reputation.
"We are excited to have Chicago-based Rippleshot join our FinTech accelerator program here in Sunnyvale. Rippleshot's solutions allows card issuers to spot data breaches much earlier by providing merchants with an early-warning tool to protect their customers and brand reputation,' said Plug and Play's FinTech Director, Scott Robinson.
Plug and Play in Sunnyvale, CA has attracted leading companies across its corporate accelerator programs in Brand & Retail, FinTech, and Internet of Things. Each partner has the opportunity to meet top startups that offer innovative solutions specific to their industry. Plug and Play and its investment arm, Plug and Play Ventures, have been involved in some of Silicon Valley's most well known companies including DropBox, Lending Club and PayPal. Participants also attend the Plug and Play FinTech and Retail EXPO on May 21, which will feature Lending Club's Founder & CEO, Renaud Laplanche as the Keynote speaker.
"Over the past few years, we've seen an increase in data breaches across the world. In both number and impact of the breach. By working with Plug and Play's FinTech accelerator and corporate partners, we're looking forward to growing Rippleshot's unique data set to help identify data breaches several months earlier," said Rippleshot CEO and Co-Founder Canh Tran.
About Rippleshot
Rippleshot monitors millions of merchants and their transactions to detect data breaches and help stop card fraud sooner. Rippleshot's award-winning technology complements existing fraud solutions to slash fraud losses, protect card owners, and preserve merchant brand reputation.
Learn more here: http://www.rippleshot.com
About Plug and Play FinTech Accelerator
Plug and Play FinTech provides funding, mentorship and acceleration to startups and first-time entrepreneurs to help them bring to market the next disruptive solution for the growing worldwide economy. Our global network of mentors & advisors help startups further their product development & prepare them to present to Silicon Valley's top investors.
Learn more here: http://plugandplayaccelerator.com/fintech