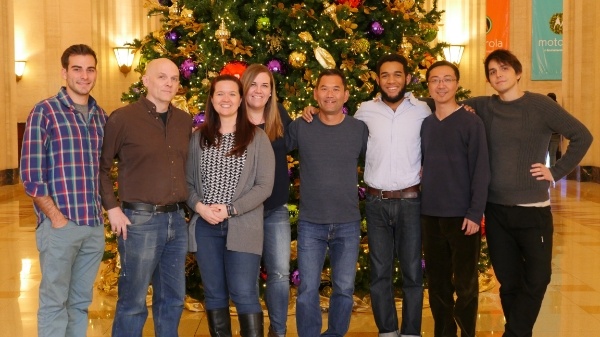 CHICAGO, December 7, 2015 - Rippleshot, a Chicago-based fraud analytics firm, today announced that it has raised $1.2 million in a bridge round of funding, led by KGC Capital. Other investors include leading financial institutions UMB Bank and Wintrust and FinTech accelerator, SixThirty.
The new funding will be used to expand Rippleshot's team of salespeople, developers and account managers in order to support its growing client roster. In addition to closing its bridge round, Rippleshot also announced the addition of Jason Henrichs to its advisory board. Jason co-founded and served as the COO of PerkStreet Financial in Boston and was an early investor in fraud analytics company, Memento, which was later acquired by FIS. Jason is widely renowned in the startup community and is currently a board member, advisor and investor to numerous companies as well as an active mentor across the TechStars network.
"We are always looking to invest in and support local startups that we feel will make a difference in the world of financial services," said Bailey Moore, Vice President at Wintrust Ventures. "Rippleshot has developed a unique and innovative solution that helps banks and credit unions detect fraud more quickly and efficiently. We pride ourselves on providing our clients with the highest level of security, and are excited to be piloting Rippleshot's product over the next few months to ensure we have the most efficient methods of fraud detection in place."
Rippleshot is transforming the way that banks and credit unions detect fraud through a cloud-based technology solution that leverages machine learning and data analytics to identify fraudulent activity more quickly and efficiently. Rippleshot's award-winning technology processes millions of payment card transactions in real-time to proactively pinpoint when and where a data breach occurred. Following detection, Rippleshot provides banks with the tools they need to update fraud detection rules in order to lower their fraud losses while avoiding unnecessary card re-issuance.
"St. Louis has a robust financial services community and impressive start-up scene, and as such, we are selecting from a global pool of the most promising FinTech ideas and companies, " said Atul Kamra, managing partner at SixThirty. "Rippleshot's promise and traction, both, directly with banks and with card processors, is a reflection of how well they have brought data and design together to solve a real industry pain point."
"This round of funding from leading players in the financial space is a direct endorsement of the product that we are bringing to the market," said Canh Tran, CEO and co-founder of Rippleshot. "As we look to use this new funding to continue to develop our team, it is also quite timely that we're bringing Jason on to our advisory board. Jason brings a wealth of knowledge and impressive track record advising companies in the fraud management space, and we look forward to working with him."