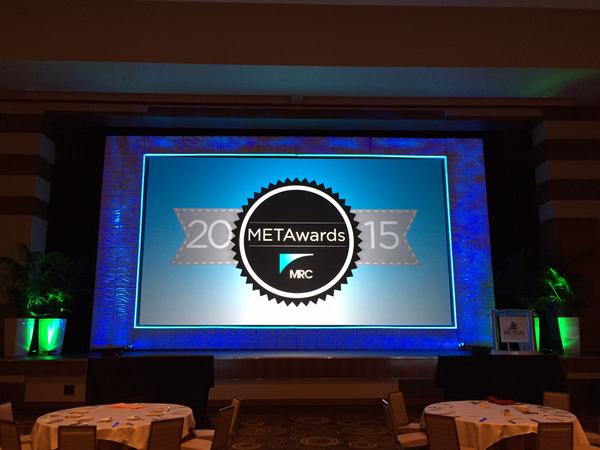 On March 26, Rippleshot and two other innovative companies competed for the Merchant Risk Council's annual 2015 MRC Emerging Technology Awards (METAwards).
During the Merchant Risk Council's eCommerce Payments and Risk Conference, Rippleshot presented its data breach detection technology in Las Vegas, Nevada. This year's MRC METAwards selected three finalists in the start-up category including allpago International, Rippleshot and Risk Ident. Each company presented their innovative technologies with various implementations in the eCommerce industry based on their industry impact and relevance.
"MRC's METAwards showcase solution providers who drive the industry forward with progressive innovations. The eCommerce payments and fraud environment is continuously collaborating to produce the best tools and procedures. This collaboration allows merchants to incorporate safe and efficient practices for their consumers," said Danielle Nagao, Chief Executive Officer, MRC.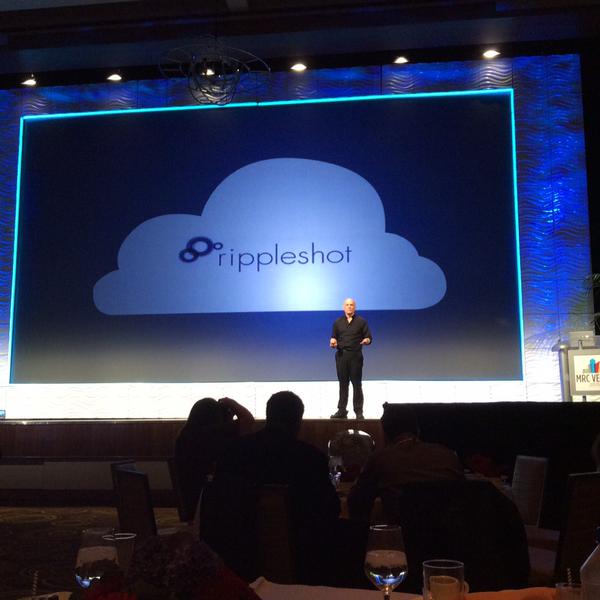 Rippleshot Co-Founder and Chief Scientist Randal Cox presented Rippleshot's cutting-edge technology, Rippleshot National™, in front of eCommerce Payments and Fraud professionals during the four day conference. Cox introduced the audience to Rippleshot's data breach detection platform that monitors millions of credit and debit card transactions across the payments network daily for the subtle indicators of a data breach.
Rippleshot and cybersecurity solutions company, BioCatch took home a MRC METAward for Best Innovative Emerging Technology deployed by a start up or small company and by an established company respectively. The Rippleshot team was honored to be recognized by the Merchant Risk Council as an eCommerce innovator that's stopping fraud at the speed of data.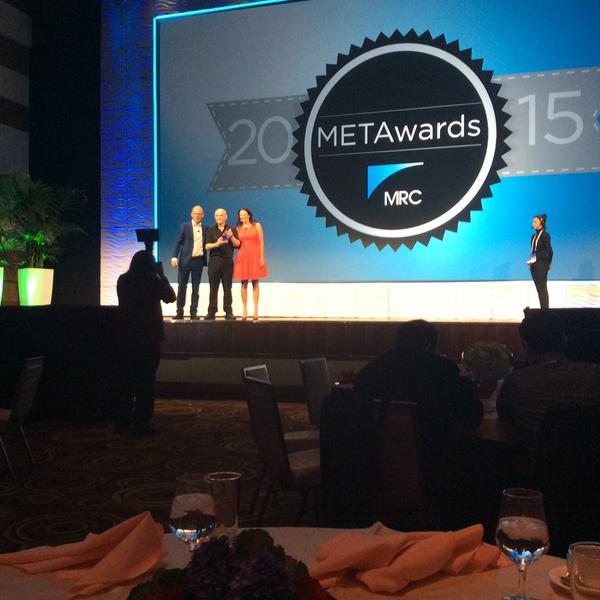 For more information on the event, you
About Rippleshot
Rippleshot's technology detects payment card data breaches faster than anyone else on the market, allowing card issuers, processors and merchants to proactively monitor suspicious activities and implement smarter fraud risk management strategies when breaches do occur. Rippleshot detects the ripples before the tsunami, the tiny anomalies that signal a looming data breach - and let you know earlier, so you can play a pivotal role in reducing fraud loss, improving cardholder security and reducing the severity of breaches.
ABOUT THE MRC:
The MRC is the foremost global not for profit organization that fully supports and promotes operational excellence for fraud, payments and risk professionals within ecommerce. MRC members report 45% less revenue loss due to fraud than non-members. Headquartered in Seattle, Washington, the MRC's European office is located in Madrid, Spain. Learn more at www.merchantriskcouncil.org.
*Images courtesy of allpago international and The Paypers.