Data breach trends are constantly shifting as fraudsters find new tactics to expose sensitive data that leaves consumers increasingly vulnerable to issues like credit card fraud and identity theft. Knowing how to get ahead of these issues starts with knowing where the problems originate.
The latest data breach figures in the market show that April "saw the highest amount of data breaches and the highest amount of sensitive records exposed," according to the ITRC's report. Since the start of the year, the number of sensitive records exposed continued to rise rapidly each month.
"One million sensitive records were exposed in January 2019, which was then doubled in February 2019 to 2.4 million sensitive records, followed by a jump in March 2019 to 3.6 million sensitive records exposed, followed again by another jump in April 2019 to 4.5 million sensitive records exposed, showing the steady increase in records exposed per month in the year 2019," according to the report.
What's increasingly problematic is how these trends have shifted for the month of April over the past three years. This year's figures are the highest to-date when compared to both 2017 and 2019. While hacking was the leading cause of breaches the past two Aprils, this year's report shows that unauthorized access to data was the leading cause of records being exposed. April 2019 saw 146 data breaches, with 4,532,024 sensitive records exposed.

As of May 7, there has been a total of 437 breaches, with 11,638,460 records exposed. Here's a breakdown of April's breach figures:
Data Breach Trends in April 2019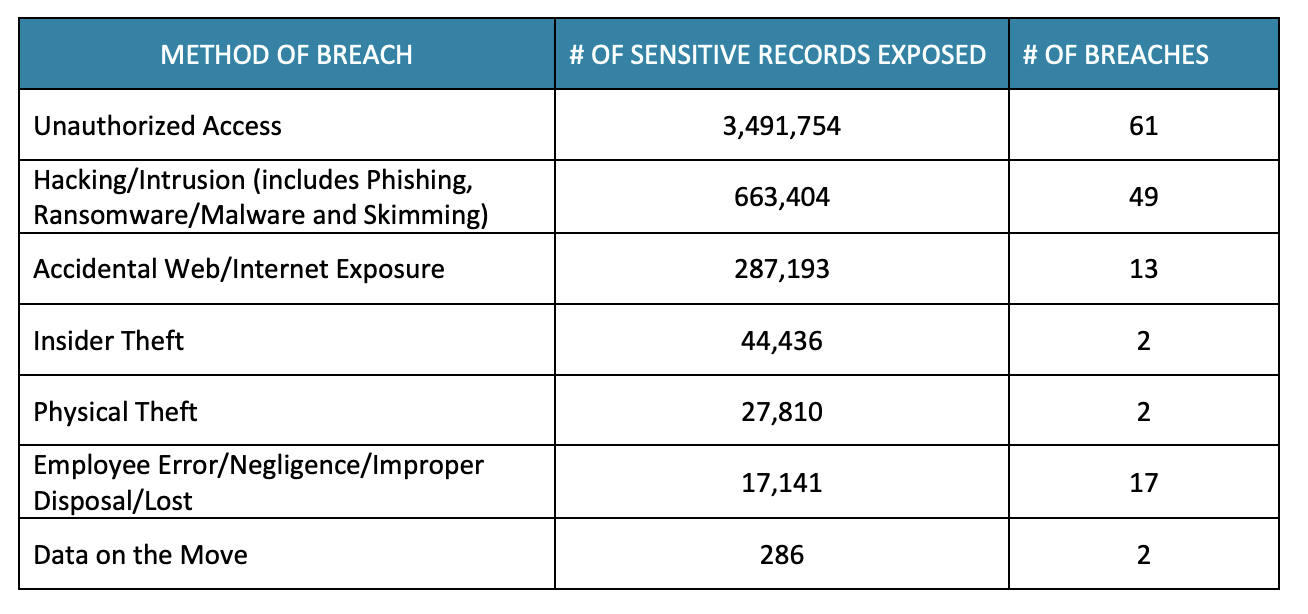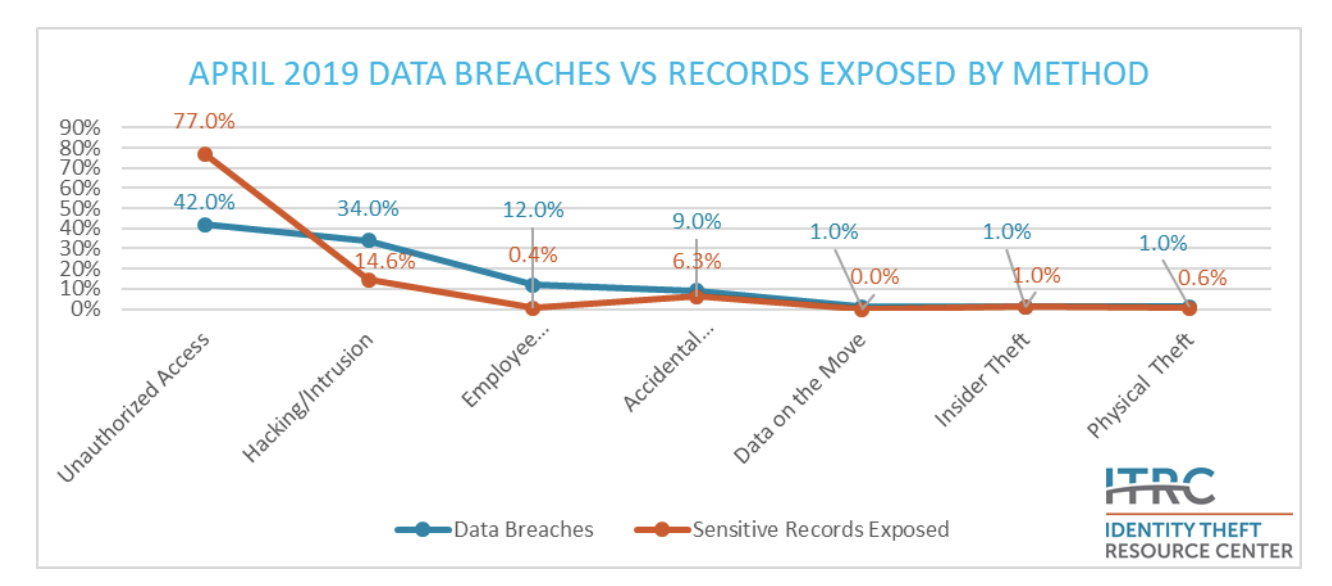 The latest data from the ITRC seems to align with what the industry is reporting, suggesting that 2019 could be experience another record-setting year for data breaches. During the first quarter alone, cyber analytics firm Risk Based Security's data showed that over 1.9 billion records have been exposed across 1,903 publicly disclosed data compromise events — a 56% increase, according to their data.
--
Want to learn more about how Rippleshot can help your team proactively mitigate risk, reduce your card fraud losses and enhance your customer experience? Click here to get a demo inside Rippleshot's technology today.