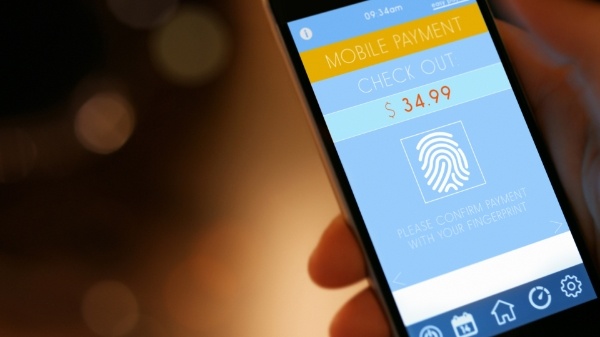 This article was first published on PaymentWeek
In the last six months, we have seen these platforms compete and sometimes struggle, for market share as more retailers and tech companies introduced their respective mobile payment platforms.
| | | | | |
| --- | --- | --- | --- | --- |
| Platform | Apple Pay | Android Pay | Samsung Pay | CurrentC |
| Supported Devices | iPhone 6, iPhone 6 Plus, iPhone 6s, iPhone 6s Plus and Apple Watch | All NFC-enabled Android Devices | Galaxy S6, Galaxy S6 Edge, Galaxy S6 Active, Galaxy S6 Edge Plus, Galaxy Note5 | All iOS and Android smartphones |
| How To Complete A Transaction | Tap to pay using NFC supported POS terminals | Tap to pay with NFC supported POS terminals | Tap to pay at NFC supported POS terminals and mag-stripe readers | Scan a QR code with a laser code reader at checkout |
| # of Accepted Locations | 700,000 | >700,000 | > 30 million | 110,000 |
| Notable Retailers | Chevron, McDonald's, Subway, Walgreens | Jewel-Osco, Meijer, Petco, Wegmans | Roughly 80% of brick and mortar merchants. | CVS, Kmart, Target, Walmart |
Apple Pay
Since Apple Pay's September 2014 launch, there are currently more than one million locations nationwide with point-of-sale (POS) terminals capable of transacting with the mobile wallet. With more than 2,500 financial institutions and payment card issuers now participating in Apple's mobile wallet, more consumers will be able to link their credit or debit card to their iPhone or Apple Watch. Since August, Apple Pay is now supported on a variety of Apple devices including the iPhone6/6s, 6/6s Plus, and the Apple Watch for in-store transactions. With the Apple Watch's debut, consumers will be able to pair their Apple Watch with any of version of the iPhone 5, increasing the size potential of its user group. While Apple Pay may be the most recognized of all the platforms to consumers, the tech company still has some obstacles to overcome before taking a larger portion of the market share.
Apple Pay's technology allows an iPhone user to complete transactions on near field communication (NFC)-enabled payment terminals at the point-of-sale (POS) level. According to Gartner analysis, fewer than 10 percent of merchants are using NFC readers. For the other 90 percent of merchants not using NFC terminals but contemplate investing in the terminals, the cost of adoption could exceed $500 per terminal. Apple Pay can boast that a variety of merchants will accept transactions using an iPhone or Apple Watch, there is still some resistance to adopting the technology at some of the more recognized merchants. There have also been reports of fraud involving payment cards linked to Apple Pay.
Android Pay
Nearly a year after Apple Pay launched in September of 2014, Google released Android, providing Android device users with a native mobile payment platform. Android Pay works in a similar system to Apple Pay by storing a consumer's payment card by working with NFC-enabled terminals, verifying the transaction. Currently, Android Pay works at more than 700,000 brick and mortar locations and can be used in more than 1,000 Android mobile apps.
As it stands, Android Pay appears to have an advantage over both Apple Pay and Samsung as Google's mobile payment platform is available on any Android device. Because Android Pay uses a similar technology to conduct transactions as Apple Pay, the transaction process should be seamless. When comparing the list of confirmed merchants that are accepting Android Pay, many of the most recognized brands including Best Buy, Coca-Cola, McDonald's and Walgreens are all accepting Android Pay.
Samsung Pay
In February of last year, Samsung announced the acquisition of mobile wallet company, LoopPay, all but confirming that the tech company was creating its very own mobile payment platform to compete with Apple. With LoopPay's technology, mobile payments are possible at any merchant that accepts card transactions. Currently, Samsung Pay is supported by the Samsung Galaxy S6, Galaxy S6 Edge, Galaxy S6 Edge Plus, and Galaxy Note 5. Samsung Pay's large acceptance rate is due to LoopPay's core magnetic secure transaction (MST) which allows Samsung users to transact with older POS terminals that only accept magnetic stripe cards.
Shortly after Samsung Pay's October 2015 launch, LoopPay confirmed it was the target of a cyber attack, comprising three servers on LoopPay's internal office network. Samsung reassured consumers that Samsung Pay was not affected by the breach and there were no signs indicating that payment information was compromised. Initial testing of Samsung Pay showed some difficulty authorizing transactions and highlighted the importance of training merchants to become familiar with MST.
CurrentC
After Apple Pay's launch, key players in the retail industry were developing their answer to the Apple's mobile payment platform. The Merchant Customer Exchange (MCX), a company founded and led by Best Buy, Target and Walmart, announced that CurrentC would be launching in early 2016 after some setbacks. CurrentC is unlike the other three platforms and works by using a generated QR code that can be accepted by any MCX member that uses laser code readers at checkout. MCX's platform can apply coupons, loyalty rewards and other consumer perks at the transaction level, and even gives consumers the option to directly link their checking account to CurrentC. While some consumers may be hesitant to link their checking account to a non-banking app, MCX hopes that this will allow CurrentC to bypass MasterCard and Visa.
MCX's payment platform is in the middle of a pilot test in the Columbus, Ohio, and the app is available for download on iOS and Android smartphones. MCX's merchant network currently includes organizations like CVS Pharmacy, Lowe's, Target and Walmart. It will still be some time before MCX is available to consumers across the country, but MCX believes that there are some convincing pros to using its platform. Because CurrentC can bypass MasterCard and Visa's card systems, there are no transaction fees applied. This could be very beneficial to certain merchants, gas stations or convenience stores, for example, that could offer a discount similar to when consumers use cash.
To read the original article on these four mobile payment platforms, click here.