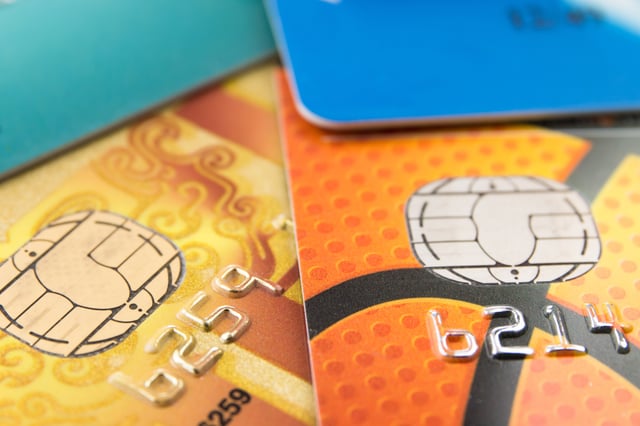 The United States is often the target of most studies on widespread card fraud, due to its slow crawl to implement EMV technology. And because of this, it would be fair to assume that the United States is the only country uniquely experiencing significant levels of fraud and the ripple effects of skeptical customers and loss of revenue. But, that's actually not the case. ACI Worldwide and Aite Group's Global Consumer Card Fraud report sheds light on the issue across twenty nations, and provides a look into what even long-EMV compliant countries like Canada and Mexico are experiencing, decades after the implementation, and how consumers are reacting to it.
Card Fraud Increases Year Over Year
The study, which was completed in Q2 of 2016, found that Mexico, Brazil and the United States had the highest percentage of respondents who have experienced card fraud in the last five years with numbers of 56%, 49% and 47%, respectively. These numbers are all up from 2014, with Mexico seeing over a 20% increase. This is particularly interesting given the Mexican government started mandating the EMV migration starting in 2006, with a liability shift taking place in 2013.
As we've covered previously, in countries where EMV has been implemented, card-not-present fraud has increased almost immediately. This has been no different in Mexico, nor in Canada, which also saw a double-digit percentage increase in the number of respondents experiencing card fraud (from 21% in 2014 to 35% in 2016).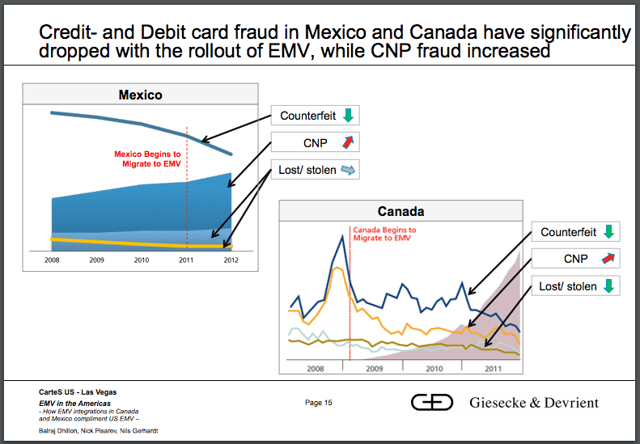 The Impact of Card Reissuance
Card reissuance is something that our team watches incredibly closely, and the findings of this survey won't come as much of a surprise if you've been reading our content regularly. After experiencing fraud, 40% of survey respondents reported using the reissued card less. This is right in line with a statistic we've heard from MasterCard that 20% of reissued cards never get reactivated at all.
Aite specifically notes that while 40% of those surveyed in the United States reported receiving a new card in the past year, it's important to understand that some consumers may not understand why they're receiving a new card.
And like we tell our clients, even if they do understand that it's because of fraud, they most certainly do not understand or care about the complicated web of fraud liability that's being navigated behind the scenes of it all. So, even if issuers feel more confident with EMV in place because they can charge back CNP fraud to merchants, cardholders likely don't understand that and will be wondering why such a highly lauded card meant to stop fraud isn't actually working.
What You Can Do About It
We'd love the opportunity to talk to you more about customer disturbances as a result of fraud, and how a tool like Sonar can help you catch fraud faster, decline more bad transactions while disturbing less good ones, and keep your cardholders happily spending. Click below to schedule a 30-minute demo with our team: