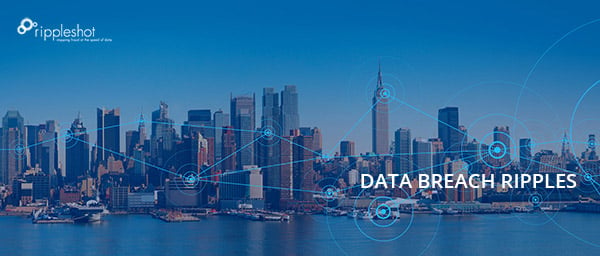 In this week's recap, a viral Facebook post reveals a clever fraudster's new way of defrauding contactless cardholders on public transit, FIS & Paydiant launch cardless ATMs, a survey reveals interesting statistics around IT professionals and security, Obama names the chairs of his new cybersecurity commission, and Rippleshot CEO Canh Tran hits the blog to talk about the recent hospitality data breach trend.
FIS & Paydiant Launch Cardless ATMs
The two companies have launched the ability to access ATMs without cards, but instead with a QR code. The technology allows the user to set the required amount of cash on their phone, and with a single button, request the cash while they're in front of the ATM. It could reduce time at the ATM to ten seconds and eliminate the risk of card skimming altogether.
Contactless Cardholders Warned Against Public Transit Hack
In a fitting follow-up to the previous article, a Facebook post in the UK has gone viral for exposing a sly hacker's methods of defrauding public transit users using contactless card technology. As we've written about previously, contactless card payments don't require PINs, but are limited to £30. The criminal in question, with that in mind, held up a wireless POS device to wallets on the train, clearing payments under the £30 limit on unsuspecting passengers.
One in Six IT Pros Admit to Hacking
A study of over 500 IT security managers in the UK found that one in six have hacked either their own organization or someone else's, and 28% have knowingly circumvented their own security policies. Unsurprisingly, the survey also found that well over a third (36%) of all security protocols are not being followed by staff.
Chairs of Obama's Cybersecurity Panel Chosen
Former National Security Adviser Tom Donilon and Samuel Palmisano, a former CEO of IBM have been chosen to chair President Obama's new Commission on Enhancing National Cybersecurity. This commission has a December 1st deadline to provide a report to the president advising on suggested next steps both the government and business sector can do to enhance security.
Rippleshot Content: The Rise in Hotel & Restaurant Data Breaches
In this week's post, Rippleshot CEO Canh Tran takes the blog reigns to talk more about the latest concerning trend of breaches in the hospitality industry. Why are they happening? What can you do about it? Learn more here.
Get our weekly recaps in your inbox as soon as they're published by signing up below: