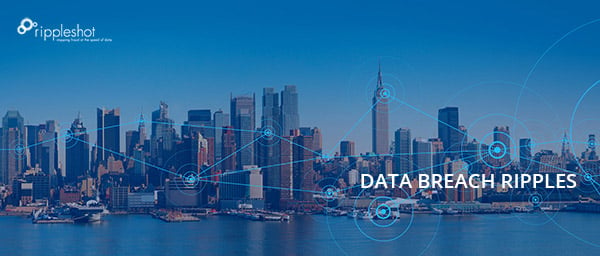 In this week's recap, Neiman Marcus suffers another data breach, a new report shows the scale of breaches due to human error, another study shows the lasting repercussions organziations face after a data incident, a closer inspection is done on consumer behavior after data breaches, and team Rippleshot covers the economic of breaches - from the hackers' point of view.
New Report Shows the Staggering Scale of Breaches Due to Human Error
A recently released report, A Breach of Trust, found that while outsider attacks usually garner the most media attention, the biggest vulnerability organizations face is from their own employees. A staggering number of respondents admitted to following bad practices when handling and sharing sensitive data, and even more alarming, most of these incidents are never reported, given the blind eye by staff.
What Research Reveals About Consumer Behavior After a Security Breach
Dr. Branden Williams, along with the Merchant Acquirer's Committee, worked to capture and analyze consumer behavior after a data breach takes place. By asking about what consumers actually did after a breach, instead of what they might do, Williams came up with very different results than previous research.
Organizations Still Paying Breach Costs After Remediation
A new study from SANS Institute, sponsored by Identity Finder, found that even after organizations remediate the initial damage from a breach, many (65%) still continue to suffer ongoing cost consequences - whether brand reputation, a drop in stock prices, litigation costs and fines.
Neiman Marcus Suffers Another Breach
The spotlight is put back on authentication, as Neiman Marcus reveals that 5,200 customer accounts were compromised back in December. The hackers accessed the accounts by trying various username and password combinations via "automated attacks." Neiman Marcus discovered fraudulent purchases on 70 accounts, but other than those, the only additional information hackers got access to were basic contact information, purchase history and the last four digits of the card number.
Unpacking the Economics of Data Breaches - From the Hackers' Point of View
In this week's Rippleshot blog post, we dive into Ponemon and Palo Alto Network's latest study, which flips the economics of breaches on its head. Think most hackers are making off with millions of dollars? Not quite. Check out the details here.
Get our weekly recaps in your inbox as soon as they're published by signing up below: