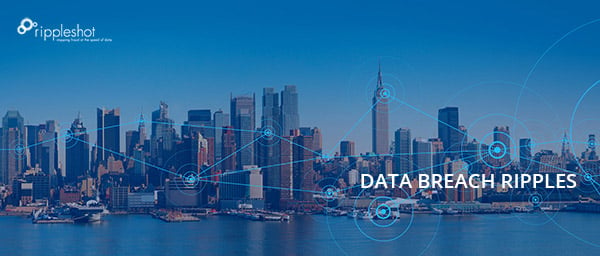 In this week's recap, an imprisoned fraud-kingpin shares some of his schemes, mobile payment adoption gets a critical eye, NJ.com takes a deep dive on ATM skimming, Home Depot settles their consumer breach, and the Rippleshot blog takes a look at gift card fraud and what merchants are doing to try and stem it (as well as a new scheme merchants should be looking out for).
Imprisoned Identity-Fraud Kingpin Shares Secrets of His Scams
In an interview with Bloomberg News, Hieu Minh Ngo outlines the steps he took to pivot from stealing debit and credit cards to more personal information, making him the most notorious identity thief in U.S. history. How'd he do it? On less than a handful of hours a day of work.
The Broken World of Mobile Payments and How to Fix It
How many people with Apple Pay compatible phones have ever even tried it? Would you have guessed only one in five? Learn more about what's holding consumers back from more seriously adopting mobile payments.
Is that ATM safe to use? Maybe not…
NJ.com dives in deep on ATM skimming, why it's one of fraudsters' favorite standbys for quick cash, and the new methods they're deploying to get it done. "There is a feeding frenzy to skim as much as possible while they are able," observed Rippleshot's new Director of Product Management, John Buzzard. "I have had my card replaced more times in the last 365 days than I have in my entire career."
Home Depot Settles Consumer Lawsuit From 2014 Breach
The chain has agreed to pay at least $19.5 million to consumers harmed by the 2014 breach that compromised the information of more than 50 million credit and debit cards. Rippleshot's John Buzzard spoke with Tracy Kitten of BankInfoSecurity on how this will impact financial institutions moving forward.
Rippleshot Content: Merchants Feeling the Heat From Rising Gift Card Fraud
Back in November, we covered online gift card fraud extensively - why it's such a hot new target for fraudsters, and why it will only continue to rise. But a recent piece by Robin Sidel at the WSJ suggests that traditional brick-and-mortar gift card purchases with counterfeit cards isn't going anywhere. Given the recent liability shift due to EMV, retailers are finding themselves more on the hook for fraudulent gift card purchases than ever, and are taking drastic measures to attempt to curb it.
Get our weekly recaps in your inbox as soon as they're published by signing up below: