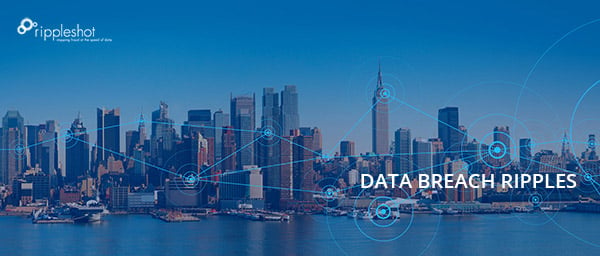 In this week's recap, payment card fraud in the UK increases 18% year over year, even with chip and PIN cards in place, interchange fees are challenged by Dick Durbin, CNBC takes a look at how retail franchisees fare when a data breach occurs, debit cards are gaining ground on cash for small purchases, and the Rippleshot blog reviews the Federal Agencies' new guidance on prepaid reloadable cards.
Fraud Losses on UK Payment Cards Grew by 18% Year on Year in 2015
An interesting look at fraud losses in a country that has been EMV compliant for decades. Even with chip and PIN technology, the UK still cites data breaches as one of the primary reasons for the increase in fraud - meaning that the U.S. is far from being out of the weeds.
Banks' Credit Card Fees Threatened as Durbin Supports Retailers
In a letter dated March 17, Dick Durbin questioned EMVCo, "its governance, its operations, and the impact its specifications may have on competition and choice between electronic payment networks." Durbin's statement fans the flames in an ongoing fight over the $50 billion interchange fee market and whether it needs an overhaul.
Retail Businesses Face Big New Hack Liability
Hackers don't discriminate between company-owned stores and franchisees when they're carrying out an attack, but the impact on each is wildly different. CNBC takes a look at how data breaches uniquely impact franchisees, including what to look for on contracts to ensure they understand their own liability in the event of an attack.
Debit Cards Gaining on Cash for Smallest Purchases
Josephine Wolff of The Atlantic takes everyone on the card payment spectrum to task in this piece on the state of U.S. credit and debit card security. As she states - "As retailers, banks, and payment-processors play a game of 'pass the liability,' the only clear winners are fraudsters."
Rippleshot Content: Federal Agencies Requiring Prepaid Card Issuers to Apply CIP Guidelines
As we've noted in previous posts, the heat is on in figuring out how to best stem fraud from gift and prepaid cards. Prepaid cards have long been a favorite of fraudsters looking for ways to move money anonymously, and the increased prevalence of reloadable prepaid cards (like those issued by Green Dot or Vanilla), where balances can be re-upped, are particularly susceptible to money laundering practices. The problem has been well-documented, with The Boston Globe reporting that in 2013, $30 million of the $20 billion loaded on Green Dot's cards involved fraud. This week, The Federal Reserve, along with the FDIC, OCC, NCUA and the FCEN issued interagency guidance in an attempt to put an end to the problem.
Get our weekly recaps in your inbox as soon as they're published by signing up below: