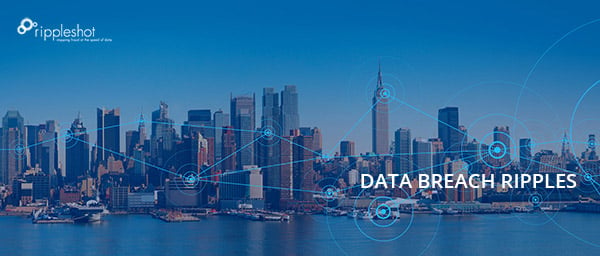 In this week's issue, OPM has finished mailing its data breach notification letters, more than 110 million individuals were involved in 55 healthcare data breaches, 13 million MacKeeper users have their personal information exposed, WordPress hit by hackers and for this week's Rippleshot content, we look at the impact data breaches have on customer loyalty.
OPM Finishes Mailing Data breach notification letters
Six months after The Office of Personnel Management (OPM) data breach was publicly disclosed, nearly all of the affected individuals have had their breach notification letters mailed. OPM announced last week on Friday that 93 percent of the affected by the breach will begin receiving notification letters. The personal information and Social Security numbers of 21.5 million indviduals, including both current and former federal employees were compromised. OPM has stated that any individual that underwent a security clearance background going back to 2000 could be affected by the breach.
With political and international implications surrounding the OPM breach, learn more about the tightrope that governments have to walk between cybersecurity and foreign affairs.
55 healthcare data breaches have hit more than 100 million individuals
With less than two weeks before the calendar year is over, there have been over 730 data breaches identified inthe past twelve months. Compared to last year, more organizations across a variety of industries understand that intrusion attacks occur constantly and need to be handled as such. However, organizations in the healthcare industry did not appear to receive the message. Thanks to public data collected by the U.S. Department of Health and Human Services, there have been 55 data breaches involving health care providers in 2015. Of those 55 data breaches, 111,802,842 individuals had their personal information compromised. Between the data breaches at insurance providers Anthem and Premera Blue Cross, nearly 90 million affected individuals can be attributed to these two breaches.
13 Million MacKeeper "Users" exposed in data breach
A security researcher uncovered a large set of data indicating the exposure of over thirteen million users of software provider, MacKeeper. Over 21 gigabytes of MacKeeper user data was found after security researcher Chris Vickery found the database server that was open to external connections and required no authentication. MacKeeper is considered by many to be scareware, a type of malware that is created to deceive victims into downloading potentially dangerous and most often, useless software. Kromtech, the company that makes MacKeeper, stated that the data breach did not compromise any payment information, as it is processed by a 3rd party vendor.
If you have MacKeeper installed on your personal computer and would no longer like to keep it, click here to learn how to uninstall the program.
Wordpress hit by hackers, 30,000 passwords reset
One of the more popular web-hosting sites, WordPress, announced that a security breach was uncovered and caused the forced reset of 30,000 passwords. WP Engine discovered the breach and forced the password reset "out of an abundance of caution," and is currently undergoing a security audit of its systems. While the number of affected accounts is significantly lower compared to other data breaches this year, access to an organization's WordPress site could prove to be highly valuable to fraudsters and cybercriminals. WordPress currently hosts over a quarter of all the websites online.
Rippleshot Content: Impact of data breaches and customer loyalty
For this week's Rippleshot content, we look at the growing trend between breached organizations and customer loyatly. A recent Gemalto report has highlighted the impact of data breaches on customer loyalty, prompting concern over the loss of repeated business. With nearly two-thirds of survey respondents indicating they would unlikely do business again with a breached organization, enhancing and improving security standards will be paramount moving forward. We've recapped the brief and highlighted some of the key takeaways in the report that spans seven countries and five continents.
Click here to learn more!
SHARING IS CARING. TO GET YOUR FRIENDS AND COWORKERS SUBSCRIBED, SEND THEM

HERE

.