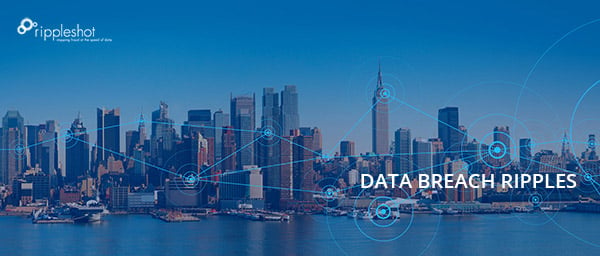 In this week's issue, Optimal Payments is investigating a data breach, retailers continue to push for Chip-And-PIN, pay-at-pump skimming attacks are set to increase, are consumers really using their free credit monitoring and in this week's Rippleshot content, we take a look at what to expect from online fraud in the near future.
Optimal payments investigating data breach
An online and mobile payments provider based in the United Kingdom has confirmed that the organization is investigating a data breach involving the personal information of its customers. First reported by Reuters, a compromise may have occurred on Optimal Payment's systems in 2012 or earlier. According to sources close to the investigation, the personal information of Optimal Payments' customers, including names and email addresses, has been found on the "dark web" for sale. Two of Optimal Payments' units, NETELLER and Moneybookers Ltd. were also victims of a data breach in 2009 and 2010. Optimal Payments admitted that it was only aware of the breach after the company had begun to receive media inquiries.
Download our latest white paper covering the technological ecosystem for payment processors here.
Retailers Continue To push for chip-and-pin
Last week, we recapped the first month of EMV adoption here in the United States and how various parties in the payments ecosystem view this shift. Some of the most recognized retailers in the U.S. have made a concerted effort to push for transactions to require a PIN instead of a signature, the new standard for EMV cards here in the United States. Target and Walmart are two of the major retailers making the push for chip-and-PIN transactions, citing that each retailer will continue to roll out PIN-enabled terminals for customers to transact with. The latest reports indicate that less than 60 percent of U.S. cardholders have received the new chip cards from their financial institutions, and only a third of merchants have implemented this payment technology in their stores.
New wave of pay-at-pump skimming attacks
You've most likely seen the anti-fraud stickers at gas pumps that are there to deter fraudsters from tampering with the payment card reader housed within the gas pump. Security experts believe that gas stations in the U.S. will experience an uptick in skimming attacks and future fraud for self-serve pumps. Skimming has been such a concern for gas stations around the country that the EMV deadline for gas stations and petroleum providers has been extended by two years. For fraudsters, it is easier to tamper with a self-serve gas pump due to the lack of security at each pump, compared to breaking into an ATM to install a skimmer. As retailers in different industries continue to adopt EMV and improve their network security, fraudsters will focus their attention on the more vulnerable gas stations until they are ready for EMV.
Learn more about how fraudsters and cybercriminals can steal your payment information here.
are data breach victims actually using their free credit monitoring?
Nearly two years ago, Target announced that over 40 million credit and debit card accounts had been compromised in the retailer's data breach. Many consumers quickly took advantage of the one year of free credit monitoring that was being offered to any affected consumers. Since then, offering compromised customers with some form of credit monitoring has become the new norm for breached organizations. Our friends at the Identity Theft Resource Center (ITRC) wanted to find out what consumers do when they first learn about a data breach and how consumers can protect themselves afterwards. In a survey, 72 percent of respondents accepted the offer of identity and credit monitoring when given the choice, up from 63 percent from last year.
To read more about the ITRC survey and the results, click here.
RIPPLESHOT CONTENT: ONLINE FRAUD - WHAT TO EXPECT AND HOW IT'S BEING HANDLED
Online spending in the United States is expected to rise to $414 Billion by 2018, with a compound annual growth rate of 9.5 percent. For this week's Rippleshot content, we take a look at the future of online spending and how card not present fraud will be impacted by the new EMV chip cards being issued to consumers across the country. See how other developed countries fared after EMV implementation as merchants work to find a compromise between making transactions as frictionless as possible for consumers, while continuing to improve their security for online purchases.
Click here to read more about this week's Rippleshot content.
SHARING IS CARING. TO GET YOUR FRIENDS AND COWORKERS SUBSCRIBED, SEND THEM

HERE

.