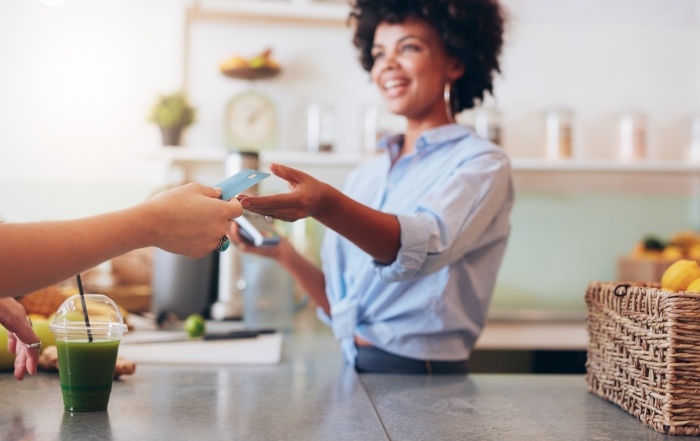 As recently as 2009, prepaid debit cards were widely considered an undesirable fee-ridden option primarily used by the underbanked. Flash forward to present day, and they're making a surprising comeback. As of 2015, a full quarter of Americans reported having used a reloadable prepaid debit card. And according to a white paper published by TMG, that same year prepaid debit cards accounted for $23.8 billion of the total $341 billion in online sales.
This rise in popularity is thanks to a combination of factors, including reduced fees, millennials' desire to avoid taking on more debt on top of burdensome student loans, the highly accessible nature of prepaid debit cards, and the rise of contextual commerce.
Let's take a closer look at each of these catalysts for prepaid debit cards' increased usage to help determine if they're a flash in the pan — or here to stay.
Reduced fees make usage more feasible

— In the past, prepaid debit card users could find themselves paying fees for things like initially activating their card, withdrawing cash from the ATM, checking their balance, inactivity, or even calling into customer service. But these cards have come a long way in this regard.

According to a Bankrate.com survey,

the majority of prepaid debit cards have no monthly fee or waive the monthly fee if a certain amount is loaded on the card. While people should certainly be sure to read all of the fine print before signing up for a prepaid debit card, most prepaid debit cards have substantially fewer fees than they carried in the past.

Millennials dig them

— According to a

survey by TD Bank

, a third of Americans 18 to 34 years old have used a reloadable prepaid debit card. And 60 percent of millennials say they help them budget and keep track of their spending better. It's no surprise that this feature is especially important among the generation saddled with the

most student loan debt

in U.S. history.

No credit, no problem

— Prepaid debit cards do not require a checking account or credit check to acquire. This makes the cards an attractive option for people with less-than-perfect credit scores and/or no primary financial institution.

Contextual commerce typically requires a card

— Contextual commerce describes one-click shopping from one's mobile device. A recent

report by JAVELIN

predicts that by 2020 almost 1 of every 2 dollars spend online will be from mobile devices. And because mobile transactions are cashless by nature, consumers who want to participate in the burgeoning on-demand economy need an electronic form of payment to gain entry. For those who can't procure a traditional debit or credit card — or for people who prefer to use prepaid options for budgeting purchases — the prepaid debit card is their ticket to ride.
Of all the reasons prepaid debit cards are becoming more popular, the rise in contextual commerce is perhaps the most influential, and the one that will keep them around the longest. Cash is no longer king — cards have usurped power. But not to worry. Because they're arguably more secure and more convenient than their paper predecessor, the loss isn't a particularly big one.
To answer our earlier question on whether or not prepaid cards are here to stay: Yes. It's likely that cards in all forms, from traditional debit and credit to prepaid, will be around for a while — if not in the physical sense, then in some shape or form that allows them to conduct the card-not-present transactions required to meet the increasing consumer demand for commerce.