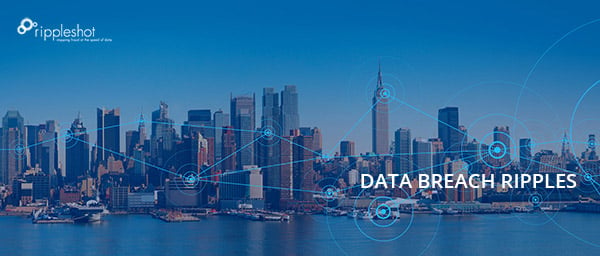 In this week's recap, Rippleshot CEO Canh Tran comments on the latest Trump Hotel breach, the Fed starts reviewing proposals for faster payments, fraud is cited for slowing mobile payments growth, a Verizon database of customer information is found wide open, and the Rippleshot blog covers a new study about consumer behavior after card not present fraud.
Trump Hotels Get Hit with Data Breach
The hospitality industry as a whole has a terrible reputation for security, as we noted in a recent blog post, but why are hotels such a hot target for hackers? Rippleshot CEO Canh Tran talks with The Street's Robert McGarvey about what's so attractive about hotel data, and why the attacks are unlikely to stop.
Faster Payments: Mitigating the Fraud Risks
The Federal Reserve announced that it is reviewing technology proposals meant to enable faster payments. The problem is that faster payments and their irrevocable nature opens up a series of additional issues around fraud and whether or not financial institutions will be able to catch it - and stop it - upfront and faster than ever before.
Fraud Slowing Mobile Payment Growth
The 2015 Mobile Payment Security Study found that 47% of respondents feel mobile payments are not secure and carry significant security risks. In addition, 87% of those respondents predicted a large increase in the number of mobile payments data breaches over the next year. Is this stunting mobile payment growth? Payments Journal takes a deeper look.
Verizon Customer Info Database Found Wide Open on the Internet
Coming on the heels of a recently disclosed data breach on the enterprise side of the business, a MacKeeper security researcher Chris Vickery discovered another 50GB file of Verizon customer data, completely unprotected by any password or authentication. The PR team claimed it was test data, but Vickery begged to differ..
Rippleshot Content: Over Half of Customers Change Shopping Behaviors After Ecommerce Fraud Event
We know that card not present (CNP) fraud, as a result of EMV implementation is on its way up and only going to continue to rise. In the U.K. and Canada, post-EMV ecommerce fraud spiked 80-100% in the three years following the conversion. Many financial institutions, knowing that most CNP fraud can be charged back to the retailer, have brushed off its impact. But according to a new study, the consumers affected by ecommerce fraud are taking more drastic measures that deserve the attention of both issuers and merchants.
Get our weekly recaps in your inbox as soon as they're published by signing up below: