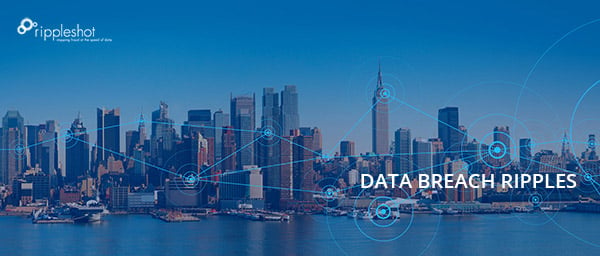 In this week's issue, TalkTalk data breach victims are being denied compensation, a cyber-insurer is being sued over an insurance policy, TaxAct acknowledges that a data breach has occured, a casino group has sued Trustwave over a 2013 data breach, and for this week's Rippleshot content, Rippleshot CEO Canh Tran gives an update on the mobile payment platforms.
TalkTalk Victims Denied Compensation after data breach
It has been over two months since TalkTalk issued a statement indicating that the phone and broadband provider had become the victim of a data breach. The breach affected over a hundred thousand of TalkTalk's customers and since then, the company has refused to provide compensation to those affected. TalkTalk is currently offering their customers affected by the breach the option to leave their contracts without penalties or can receive a free upgrade on their plan.
Firm sues cyber-insurer over $480K loss
A manufacturing firm in Texas is suing its cyber insurance provider over a $480,000 loss due to an email phishing scam that impersonated the firm's CEO. First reported by KrebsOnSecurity, AFGlobal Corp. was issued an insurance policy by Federal Insurance Co., a division of insurance provider Chubb Group. According to court documents filed with a U.S. District Court in Texas, AFGlobal's director of account received emails from a fraudster asking for $480,000 to be wired to a bank in China, pretending to be AFGlobal's CEO. Chubb Group is denying the claim because the scam did not involve the forgery of a financial instrument as detailed in the insurance policy.
Learn more about phishing attacks and other ways cyber criminals can steal your sensitive data here.
Taxact acknowledges data breach
One of the country's more recognized tax preparation providers, TaxAct, is the latest victim of a data breach. TaxAct is in the process of notifying an undisclosed number of customers that their personal information was accessed by an unauthorized party. According to TaxAct's notification letter, sensitive information such as username, password were compromised. TaxAct states that it can not rule out if previous tax returns and Social Security numbers were also compromised in the breach. In a statement issued by a TaxAct spokeswoman, roughly .25 percent of TaxAct accounts have been suspended.
For those affected by the breach, TaxAct is offering a twelve-month subscription to ID Expert's identity protection services.
Casino group sues trustwave over data breach
A casino operator with eleven casinos across the country has filed a suit against IT security firm, Trustwave, for failing to fully investigate a data breach compromising payment cards in 2013. Affinity Gaming, the casino operator affected by the breach, hired Trustwave in December of 2013 to investigate the casino's operator systems that processed customer credit and debit cards. According to Affinity's suit, Trustwave informed the casino group that the breach had been contained and all traces of malware had been removed.
Trustwave finds itself in a similar position in 2016 as they did in 2013, following a security audit involving NoMoreRack.
Rippleshot Content: A look at the growing mobile payments landscape
For this week's Rippleshot content, Rippleshot CEO Canh Tran gives an update on the various mobile payment platforms available to consumers, including Apple Pay, Android Pay, CurrentC and Samsung Pay. Each of these payment platforms are competing for market share in a crowded and ever-changing payments ecosystem. Compare the technology behind each platform and see how consumer shopping habits will change with the increase of mobile phone users.
To get caught up on these mobile payment platforms, be sure to check out Canh Tran's initial blog post here.
SHARING IS CARING. TO GET YOUR FRIENDS AND COWORKERS SUBSCRIBED, SEND THEM

HERE

.