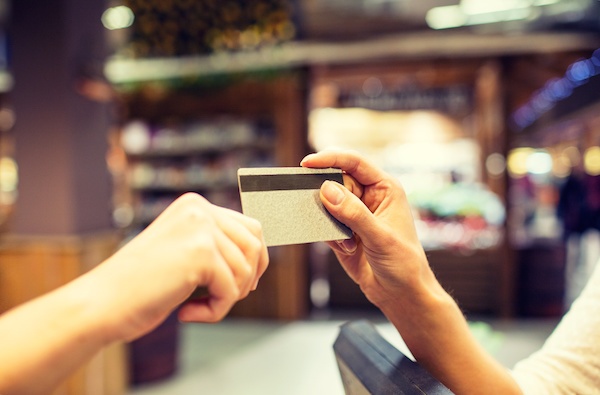 "I want it all…
I want it all…
I want it all…
And I want it NOW!" –Queen
Instant card issuance is the banks' and credit unions' ability to create debit, credit, prepaid and ATM cards right at the branch location, providing a new card instantly to the customer that can be used immediately. Instant card issuance might not have been what Queen's guitarist Brian May had in mind when he wrote "I Want It All" for Queen, but I think it applies. Fiserv recently produced a report on "The Role of Instant Card Issuance in Customer Satisfaction and Use." Let's use Fiserv's report and May's lyrics to dig in deeper on the many advantages and one big disadvantage to instant card issuance.
"But just give me, huh, what I know is mine…"
When a new customer signs up for a card at a branch, they are often left walking away with nothing more than a promise that their card will arrive in 7-10 business days via the mail. And even more pressing, when a current customer has lost their card or it was stolen, to be without a card while it is being replaced and sent via snail mail is a frustrating and losing proposition. This also opens the doors for the replacement cards to be stolen in the mail and used fraudulently. If the card does arrive in the mail, there is a chance the customer will wait days to activate it or, even worse, start using a competitor's card. With instant card issuance, the customer walks away with an activated card on the same day.
"It ain't much I'm asking, I heard him say…"
In 2016, customers expect instant access to everything, including their payment cards. Banks and credit unions that have the capabilities to issue cards at their branches have a distinct advantage over their competition. They can utilize this opportunity to "effectively explain card features and benefits, encouraging immediate and frequent usage and cross-selling other products and services, such as online banking" according to Fiserv.
"People do you hear me, just give me a sign..."
Fiserv noted, instant card issuance translates directly into 30% of cards being used in the first day and 70% of those instantly issued cards being used within five days. Over a 45 day period, instant issuance cards performed 53% higher than mailed cards.
"I gotta get me a game plan…"
So with all of the benefits of instant issuance, why aren't more banks and credit unions participating? The largest factor is cost. Fiserv estimates that, all in, solutions that offer in-branch issuance for ATM, debit, credit, EMV and photo cards range from $12,000-40,000 per branch.
"I want it all and I want it now…"
Well, there might not be a way to have it all and have it now without a great cost, but there is one option that some financial institutions are adapting to meet customer demands while avoiding the extreme costs of instant issuance. These banks and credit unions bridge the gap between an entirely centralized issuance and an instant issuance system by using temporary instant debit cards. These cards are delivered by the branch and can be used immediately by the customer while their permanent card is mailed to them. This ensures the customer has no "downtime" and increases customer satisfaction.
To meet the continuing demands of the customer, banks and credit unions need to continue to push for the industry to create a safe, yet, more cost efficient way to instant issue at branches.
But for now, please keep your customers in mind when you watch this: Queen's Official Video for "I Want It All".
Have we piqued your interest yet? Learn more about false positives and card reissuance in our latest whitepaper- 2016 Industry Report: False Positives and Card Reissuance