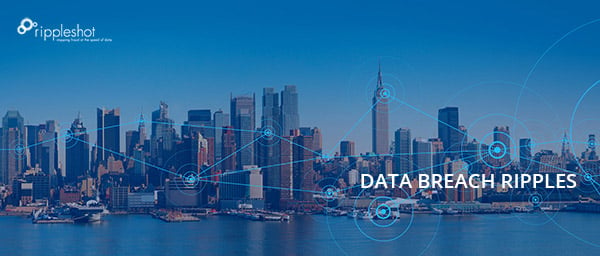 In this week's issue, the FBI has warned the University Of Virginia of a data breach, fraudsters value stolen account information more so than payment card information, Wendy's is probing a potential data breach affecting its locations, a new survey shows that data breaches damage financial institutions, and for this week's Rippleshot content, we take a look at contactless payment cards and the fraud risk they currently pose.
FBI: Information of 1,400 U of Virginia Employees accessed in breach
The Federal Bureau of Investigation (FBI) recently notified the University of Virginia (UVA), that the personal information of approximately 1,400 university employees have been compromised. The initial reports indicate that unauthorized individuals were able to access the university's human resource center, exposing payroll records including W-2s from 2013 and 2014. On January 22, UVA acknowledged that a data security incident had occurred as a result of a phishing email scam.
Phishing scams have been in the spotlight recently after a manufacturing firm lost $480,000 after a fraudster impersonated the firm's CEO using a phishing scam.
Report: paypal, Uber account info most valuable to fraudsters
Security researchers in Dallas have released a report, highlighting a growing trend in the habits of cybercriminals and fraudsters. Researchers from security firm, Trend Micro, have found that sensitive payment information linked to stolen payment cards is no longer as valuable to fraudsters. While account information from companies like Facebook, Netflix, Paypal, and Uber are fetching a higher price on underground markets. In the report, stolen credit card information was available for as low as 22 cents per record, while the account information stolen from an Uber account could fetch on average $3.78 per account.
This shift in fraudster behavior supports the notion that fraud stemming from account takeover is a growing concern for e-commerce merchants.
Wendy's probes reports of credit card breach
A series of fraudulent charges on cards used at various Wendy's locations have sparked concerns of a data breach. First reported by KrebsOnSecurity, financial institutions in the midwest and on the east coast began to see the early indicators of a data breach involving cards that have passed through Wendy's locations. A spokesperson for the fast-food chain said that the company is currently investigating these reports with the help of a security firm. At this time, it cannot be confirmed if this potential breach is chain-wide, or just affecting a small number of franchises. There are currently 6,500 franchise and company-operated Wendy's locations across the United States.
Survey: data breaches in other industries will damage financial institutions
A new survey highlighting the impact of data breaches has shown that data breaches in other industries have a negative impact on financial institutions. FICO conducted the survey by polling three dozen fraud executives from 18 of the largest banks in the Asia-Pacific region. In the report, 38 percent of survey respondents listed large retailers as the greatest at risk for a data breach in 2016, while small businesses and organizations in healthcare rounded out the bottom of the list. All of the executives in the survey stated that when a data breach occurs, regardless of the industry, financial institutions suffer.
Learn more about the impact of a data breach and how it affects customer loyalty by clicking here.
Rippleshot Content: Contactless cards pose fraud risk
Last week, we gave a recap of the growing mobile payments landscape.For this week's Rippleshot content, we continue our coverage of some of the most talked about payment technology available to consumers, and take a look at contactless payment cards. These cards are changing the way consumers transact with merchants, reshaping the shopping experience. With nearly one in every ten purchases involving a payment card in the U.K. using a contactless payment card, security researchers have been investigating reported security concerns involving this payment technology.
Learn more about the technology working behind the scenes in today's payment cards and mobile phones by clicking here.
SHARING IS CARING. TO GET YOUR FRIENDS AND COWORKERS SUBSCRIBED, SEND THEM

HERE

.